energy audit for the home
energy efficiency audit for your home or office! Schedule your home energy audit to determine your building's level of energy loss today!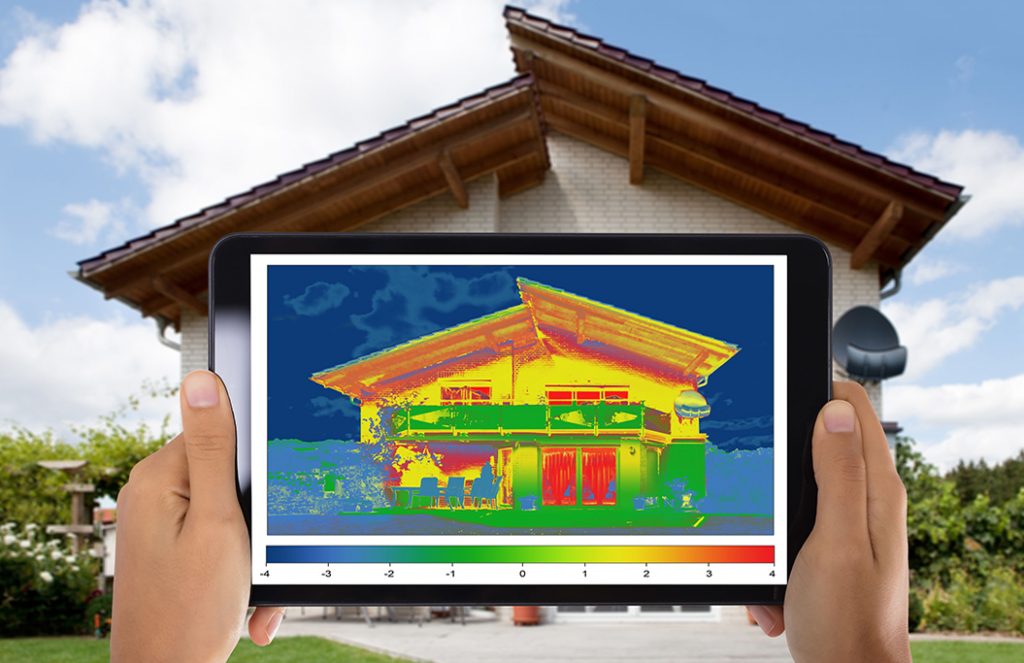 Complete Efficiency Services provides energy assessments for residential, industrial, and commercial buildings and their annual energy usage compared to similar homes and businesses.
Call today to get a no-obligation quote on assessing your home's or business's energy efficiency.
Your energy efficiency report will include the following:
• Insights into how much of your home's energy use is related to heating and cooling versus other everyday uses like appliances, lighting, and hot water;
• Links to guidance from ENERGY STAR on how to increase your home's score, improve comfort, and lower utility bills; and
• An estimate of your home's annual carbon emissions.
• A list of ways to improve overall energy efficiency.
Based on the results from your individualized energy efficiency audit, our experts will recommend several options to you.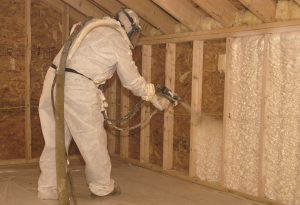 Spray foam insulation is a semi-liquid material applied inside walls, attics, and un-sheet rocked walls to create a tight vapor barrier. This water-repellent sealant fills gaps and cracks to keep your home airtight and reduce the amount of energy required to heat or cool your property.
Your home will only be as energy efficient as the type of insulation used allows. Learn more about attic, wall, and spray foam insulation here.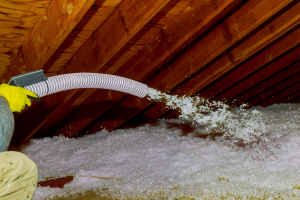 Blown-in insulation, also known as loose-fill insulation, is a type of insulation material installed by blowing or spraying it into the desired space. It is typically made from fiberglass, cellulose, or mineral wool, coming in small particles or fibers.
Sealing and insulating your ducts increases system efficiency, lowers your energy bills, and can often pay for itself in energy savings.
Our team at Complete Efficiency Services will fix that problem for you professionally and in a timely manner.
FREE Home and Energy Audit
Please note that your building energy audit is given to you under no obligation. Our goal is to provide consumers and homeowners with the information they need to make well-informed decisions on the best way to insulate their homes against the West Texas elements and dust.
Complete Efficiency Services has been the premiere
choice for insulation in Abilene, Texas for over

30 years!
Patrick Walsh
July 25, 2023
Very fair and flexible with our schedule. On time and was very thorough
Todd Barnes
January 1, 2023
Great 👌
Ali Huffine
July 20, 2022
Very professional and quick response! I called multiple companies in the area and couldn't get anyone to return my calls. Complete Efficiency immediately answered and had someone at my house the next day! David was fantastic and incredibly knowledgeable. 10/10 service!
KB Massingill
November 1, 2021
I would recommend CES to anyone interested in having spray foam insulation installed. Our house is old and has multiple separate attic spaces. We had CES do one segment during a remodel and were so pleased that we called again and had them do the remaining two sections. The showed up as scheduled, were careful to seal off un-treated spaces, and got the job done quickly. We were genuinely amazed at the difference the foam made. The house is quieter, the attic is cleaner, and the temperature difference is amazing. We got several quotes, and went with CES and were glad we did.
Sami Honeycutt
June 21, 2021
Albert Noffsinger
August 5, 2020
The CES team did an excellent job on my 650 sqft building. The guys doing the work were very nice and helpful. They passed along several tips to help me paint the foam after they were done and saved me a bunch of time. Cannot wait to hire them again for another project I have coming up. Thank you CES team for making this easy. Fast and alot cooler to work out in a metal building.
Joseph Myrick
April 2, 2019
Dave came out and evaluated the efficiency of our attic insulation, and made some suggestions to help with monthly Electrical cost. His crew came out, and less than 1 day, fully insulated our Attic! I would highly reccommend Dave and His Company! We are already seeing energy savings!
Complete Efficiency Services are true professionals! After calling 8 companies to get quotes for spray foam estimates only 2 returned my calls. These guys took time to explain the process and were very upfront about the pricing. They showed up when they said they would and Danny the rig operator was SUPER professional and courteous! The metal building spray foam he did was timely and just as he would do it for himself, not cutting corners to save a buck. They have modern professional equipment and knowledge to get the job done right. I've had to use 100s of contractors during my Air Force career and these guys are on the top! It's hard to find companies that put this much effort into customer satisfaction and the job their doing. I would highly recommend them to anyone that wants true professionals to complete their work. After my experience with spray foam I will never use another product for my insulation needs this stuff is absolutely amazing and so is CES!